A Trust is an agreement that empowers a manager, (called a trustee) named by you, to use the assets owned by the trust to accomplish the purposes you identify within the trust. Sometimes, a Trust can be an effective part of an estate plan, along with a Will, for the efficient administration of your assets. Crafting an appropriate Trust requires a thorough understanding of the client as a person – her core principles and values. It is at this very personal level that the Laurel Law Group excels.
Our goal is to ensure that the values you practiced in life continue to guide your trustee.
Laurel Law Blog Articles about Trusts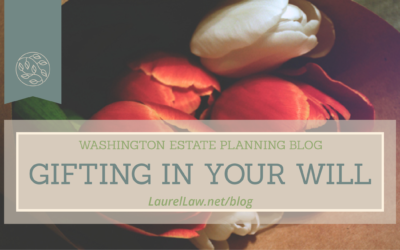 You can structure your gift in different ways to meet your needs. For example, you can make a: Specific Bequest   a gift of a specific dollar amount, asset, or percentage of your estate to a specific person or organization. Residual Bequest a gift all or a percentage...
Address:
5806 119th Ave SE, Suite A #288
Bellevue, WA 98006