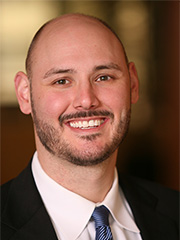 Bankruptcy
Bankruptcy is an intimidating process, but we can help make the process as simple and understandable as possible. We will equip you with the information that you need to understand the risks and benefits of addressing your financial issues through a variety of bankruptcy options, and work with you throughout the process.
Our bankruptcy services include:
Chapter 7:This is the most common form of bankruptcy and is also referred to as a "liquidation." In a Chapter 7 bankruptcy, an appointed trustee of the bankruptcy court sells the debtor's nonexempt property and distributes the proceeds to creditors. The result discharges the debtor from liability for most debts and prevents creditors from attempting to collect on those debts. Chapter 7 is not available to everyone—prior to filing a Chapter 7 bankruptcy, a debtor must qualify under a federally mandated "means test."
Chapter 13:This form of bankruptcy allows a debtor to retain property on which they are in arrears and pay their debts over time through a structured repayment plan. Perhaps one of the more valuable consequences of a Chapter 13 is that it may stop foreclosure proceedings and allow a debtor to cure delinquent mortgage payments over the course of the repayment plan (note: the debtor is still responsible for mortgage payments that become due during the Chapter 13 filing process). Payments for other secured debts may also be restructured through this process. The qualifications are not as rigorous as for a Chapter7 bankruptcy, but debtors must still meet certain requirements to be eligible.
Please contact our office for more information.
BAPCPA Disclosure: This is a federally designated debt relief agency. We help people under the United States Bankruptcy Code.
Address:
5806 119th Ave SE, Suite A #288
Bellevue, WA 98006